Osteoporosis and Dental Implants
Osteoporosis is a condition that causes you to lose bone mass. This condition affects bones all over your body. If you have osteoporosis and also suffer from tooth loss, you may wonder if your osteoporosis will prevent you from getting dental implants. After all, dental implants must fuse to the jaw bone in order to implant successfully. If your jawbone is weak or has lost mass, will it be able to handle dental implants? Take a look at what you need to know.
Examining Your Jaw
When determining whether you're a candidate for dental implants and creating your treatment plan, one important step in the process is a close examination of your jaw. Your dentist will use high-tech, sensitive imaging equipment to look closely at your jaw bone and determine its density.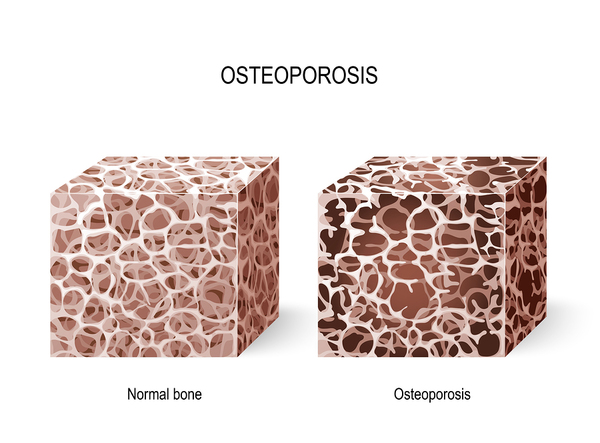 Those images will help the dentist decide whether or not your jaw can handle dental implants and what interventions you might need. Implants come in a variety of shapes and sizes. If you have some bone loss in your jaw, you may need a smaller sized implant than you would get if you didn't have bone loss. The dentist can also perform bone grafts if necessary, to build up your jaw bone so that it can support dental implants.
Considering Medication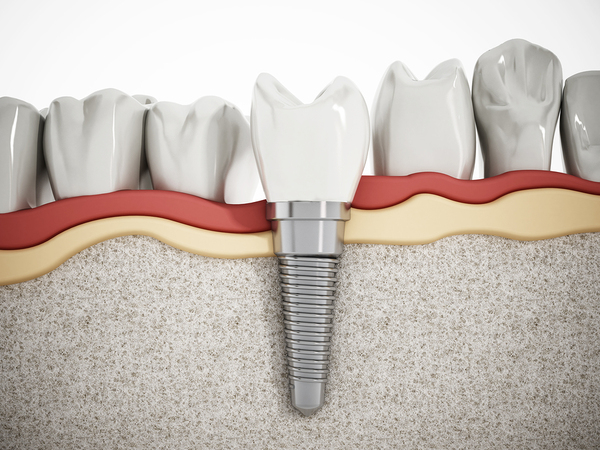 Dental implants must fuse with the bone underneath your gums. Some medications can delay that process.
If you have osteoporosis, you may already be taking medication for the condition. One class of medication used to treat osteoporosis, known as bisphosphonates, are commonly used to slow the progression of bone loss. While this is good for you, these medications also have an unfortunate side effect—they can hamper the ability of your bone to heal after surgery.
Studies have found that in patients taking bisphosphonates, placing dental implants immediately after removing the natural teeth can increase the chances of success. Missing teeth can cause bone loss in your jaw over time, especially when you have osteoporosis, so it's better not to wait.
Even if you're already missing teeth and can't have the implants placed right away, patients taking bisphosphonates may still be able to successfully receive dental implants. However, it's important to let your dentist know that you're taking these medications so that they can monitor your recovery. Recovery might take longer than it would if you weren't taking bisphosphonates, which could put you at greater risk of complications.
Can I get a dental implant if I have osteoporosis?
In general, dental implants are a highly successful type of surgery. Osteoporosis adds an additional layer of complexity to your treatment but doesn't rule out the possibility of successful dental implant surgery. The best way to ensure success is to inform your dentist about your condition, medical history, symptoms, and medications.
Together, you and your dentist can weigh the pros and cons of dental implant surgery and create a treatment plan that is most likely to result in successful dental implants. Don't let your osteoporosis diagnosis stop you from considering dental implants for tooth replacement.
If you're interested in tooth replacement, make an appointment to talk to your dentist as soon as possible. Contact us to see all of the services we provide.